A while back, I was invited by Amy at  Book Buddy Author Services to join in and helping to promote on this blog tour for Cards From Khloe's Flower Shop, by Isabella Louise Anderson.
I was grateful and pleasantly surprised that they found my dumb little blog and kindly sent a copy of the book for me to read and review. I would have preferred to fully immerse myself in the whole experience if I had a Facebook thing for my blog, as well as a Goodreads and Twitter, and I would have gone on to promote it on my Instagram, but I'm currently in the midst of trying to condense my bookstagram into my personal account instead of keeping them separate. I'm a loser and I'm really bad at keeping with social media, so it's easy if I just keep it simple and stick to one.
One day, when I'm so so wealthy and have the time,
 I'll hire an assistant to update my social media for me. Then I can just stick to vomiting some words out and letting everyone enjoy it.
Anyway.
(I have a bad habit of getting off topic here.)
As you all know, or don't know, I've been really busy with personal life and juggling several reads at the same time for the sake of my blog but that never works out well so I'll simply stick to one read at a time. I did finish that fallen angel series I mentioned last, and I wasn't particularly crazy for it, also, I never wrote anything down for it, so that's going to be a review we'll never see simply fly out the window. I finally got to re-pick up Queen of Shadows, finallythankyoubabyjesus. I'm pretty stoked about that and I'll review that asap, fortunately this book that I'm going to review was a very brief read so I was able to pick it up and read it in about a day because I am quicker than lightning, baby.
Alas, I am trying to be my best and keep this blog up and running and tidy and, and… and alive?
Before I jump into the review, I just want to mention that I was given a free copy of the book to give my honest thoughts and promote the story.
You all should know that I am a brutally honest person and will DESTROY YOU WITH NO REGRETS.
Ah, I'm just kidding I'm not that mean, but I'm here as a reader and I want to give my honest opinion and support authors of all kinds. I'm delighted I was given the opportunity, so if you're reading this, thank you, Amy.
The book was in a virtual eBook form which is not my generally preferred form of book to read, it's been a while since I've had an eBook and I think it was pretty decent sized, I mean it was about 400 pages or so, BUT it was in that eBook format—I don't know man—I think they're formatted differently than print, but I read it pretty quickly anyway. In other words, it's a quick read, and it was a contemporary romance novel so it was nice for a day when you're not busy and need something to make you smile and feel nice inside.
The book went through three different stories in the perspective of three different women who all get a second go at love and relationships. It's not a young adult novel—which is what I'm usually reviewing on here, but it was enjoyable nonetheless.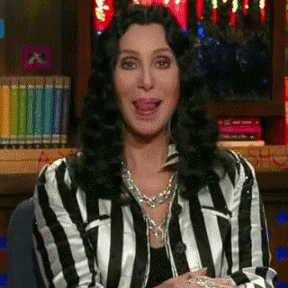 The first story is about a young woman in her early thirties whom owns a flower shop, and had her heart broken by her little ugly ex-boyfriend. (I just picture him as ugly, so let's all pretend he's ugly.)
Anyway, this guy named Derek waltzes into her shop and makes her think twice about never wanting to fall in love again. Because, oh baby.
I think this second one was my favorite of the three, for some reason it was just the most delightful and heartwarming, and overall optimistic. It goes into the life of an older woman named Gabby in her early to mid-sixties who's lost her husband to a heart attack. She was devoted and deeply in love with her husband for all of 45 years and then she loses him suddenly—it's sad until she decides to sign up for an online dating site and connects with a man named Harry who's lost his spouse as well. I always think those are nice stories because it's just like after these two people have gone through something hard and lost their better half, they feel hopeless until they realize they're not alone and find someone else just like them.
The last and final story is about a lonely woman, Connie working in data entry for a medical company. She's sort of a wallflower and deals with some intense self-esteem issues, and I think a lot of people that haven't been in love before—much like Connie—have to put up with thinking they're not good enough to be loved and so desperately want to be. She's made up an imaginary boyfriend and even goes as far as sending herself flowers in the hopes that she'll be noticed by her coworkers. She falls so deep into this web of lies, by actually searching for the real man named Walt and finds it difficult to get untangled when her plan is destroyed.
In its entirety, you'd kind of expect this type of story to go routinely smoothly with a few bumps along the road, but the author did a wonderful job of throwing several daggers into the pile and made it riveting enough to keep you constantly wanting more and hoping for the best. It was a sweet and truthful read about confidence and risks and finding love once more.  If ye want to feel the feels and welcome reading about love in all stages of life and situations, I'd recommend this book without a doubt. It leaves you with that sort of feeling you get after watching a video about an animal getting rescued. It's adorable. So read it. Go now and do it, I say.
Go now.
Go now and leave me!
Now, I must go and read Queen of Shadows and cry and swoon because after a long hiatus I've learned to love and accept Rowan (although I still miss and love Chaol and secretly wish Aelin would stop being such a dick to him.)
Farewell, my fellow booknerdigans.