Hello, hello, hello, hellooooo sweet angel children of the interwebs. Come hither. Come hug mommy.
Kidding… I got you. Look at you guys, sitting there behind computer screens or small devices of some sort, with looks of disgust.
Now that we've gotten past that god-awful introduction let's get into the good shit.
I've nearly finished this lovely little book called Outlander by Diana Gabaldon (anyone heard of it? I'm sure you have, if you watch TV, subscribe to Starz, or have walked into a bookstore recently. In fact, they decked out at least one of the subway cars in NYC, and I mean…decked out. They gave it wallpaper, candelabras, fancy seat fabric—of course it's all a façade—they basically stuck a giant sticker to the inside of the train car.) Alas, Outlander is advertised enough that you had to have seen it at least once or twice.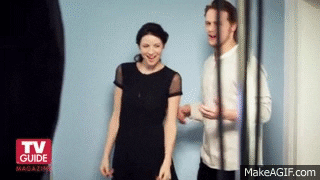 I was a bad girl in the end of 2014 and I started watching the show before reading the book(s). At least I can say I was there when the show began, and I've been waiting a whole goddamn year for the next season. I think I knew it was a book before I started the show because I kept seeing the preview and thinking, "Shoot, I should read that," but I didn't leave myself enough time to read an entire book before seeing it. Anyway, that's old news.
I got the first book (Outlander) last year around September-ish because I wanted to have a quick refresher before Season 2 should begin and I don't really have access to the first season for a quick binge re-watch, freaking amazon and their add on subscriptions, man.
However, Starz has recently announced that you can watch their whole first season free on the website, so there's that, and I just might resort to that if I finish the book in time.
Anyway, I'm getting off topic here. Outlander is a wonderful series filling my heart and soul with everything I've been missing in books for a long time. It really takes you away. In this case, to Scotland.
I came across this perfect little tag called the "Outlander Book Tag" created by Follow the Books on YouTube. I just changed the title for the sake of my picky blog looks and so in the event that you want to use this tag—which I encourage you all to do—don't forget to mention the creator and the real title!
Jamie Fraser: Your badass fictional boyfriend- Ah shit. Why is this always a hard one to answer. I think if I'd have to choose I'd either pick Henry from The Goddess Test series, or Daemon from the Lux series. (Daemon always, man. Always.)
Claire Fraser: Your independent fictional BFF- I'm laughing, I don't think Claire would be someone I'd want as a best friend. She sounds too beautiful. I'd be jealous all the time. However, in this case, I think I'll choose Cress from the Lunar Chronicles. Werk.
Black Jack Randall: Fictional character you loathe- Lol. Let me think, who has pissed me off incessantly over the last year in fiction? Ah yes, Ramsay Bolton. Screw that sack of dicks.
Dougal MacKenzie: A character you hate, but can't help but love- I don't think I've ever really hated Dougal, most of what he does is within reason. He's a good guy. So I'm gonna say Aaron Burr. (I know this is supposed to be fiction, but this particular question never stated this had to be a fictional character.)
Colum MacKenzie: Your favorite disabled character- I'm laughing. Oh my god. Poor guy. Um, Let's pick Professor Xavier. BABY CANT WALK.
Geillis Duncan: Most shocking cliffhanger- you know what? To be honest, I don't know. I think the furthest cliffhanger that I could remember would be in the Throne of Glass series.
Frank Randall: An OTP that shouldn't exist- This is mean, come on. Poor Frank. He's honestly a really good guy even if he does happen to be an exact replica of his sadistic great great great (however many greats) grandfather. I root for him still, even though Claimie is my ultimate, I enjoy Frank and Claire's relationship anyway; he was her first husband, man. She loves him still. And so do I.
Sassenach: A book based outside of your country- Does this mean, the location of the book is based outside the US orrr that it was written outside the US? Just to be extra clear, I'll say Frankenstein. Jesus H. Roosevelt Christ: Your favorite book insult- Oh, oh, oh, I got a good one. From our dear old friend the Bard, I present a Renaissance-al insult. "You should be women and yet your beards forbid me to interpret that you are so." Eeeeeeeeeeeeeeeeee, *Crowd goes wild*
Craigh Na Dun: A fictional place you want to time jump to- This would probably be Netherfield Park in the 1800's. And if you know why and where that is, then congrats to you good sir.
Castle Leoch: Your favorite cast of characters- Shatttt, probably The Hunger Games cast or OR ORRRRR. squints too hard until head explodes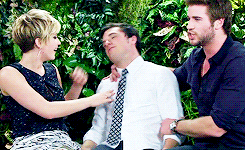 Shinty: Who would be your ultimate team? Pick 12- Good god. Let's see, Well.
Katniss Everdeen
Peeta Mellark
Aelin Galathynius
Chaol Westfall
Dorian Havilliard
Cinder
Cress
Scarlet
Winter
All the Lunar boys
Kaden
And I guess Ron Weasley for the hell of it.
Or happy Easter, and Spring time, and such–whatever you celebrate. Enjoy the flowers and bright colors. Farewell erryone.